After supporting over 100 TEDx events around the world, we know what needs to happen behind the scenes.
"Peatix made event ticketing and promotion easy for us, and actual-day registration went smoothly for the 800 participants. The people on the Peatix team really became members of our team to make that possible."
Jay Klaphake, TEDxKyoto Curator

Or email a human: tedx@peatix.com
A personal Peatix representative will be on hand to assist you every step of the way.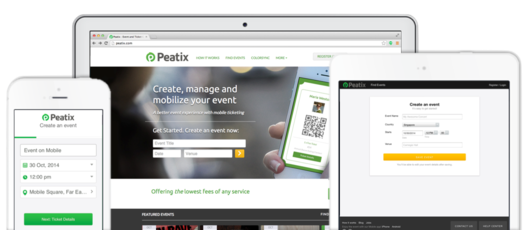 Peatix is free for free events. For paid tickets, there are only credit card fees. We also provide free mobile apps for both organizers and attendees for a hassle-free experience at the door.
Choose from built-in promotional tools. Extend your reach with Peatix's existing users. Build a following for your TEDx group on Peatix and have members be automatically informed of new events.
Post your event in minutes
Create your beautiful and customized event page for free - even on mobile. Offer various ticket types, discount codes and gather information from your attendees.