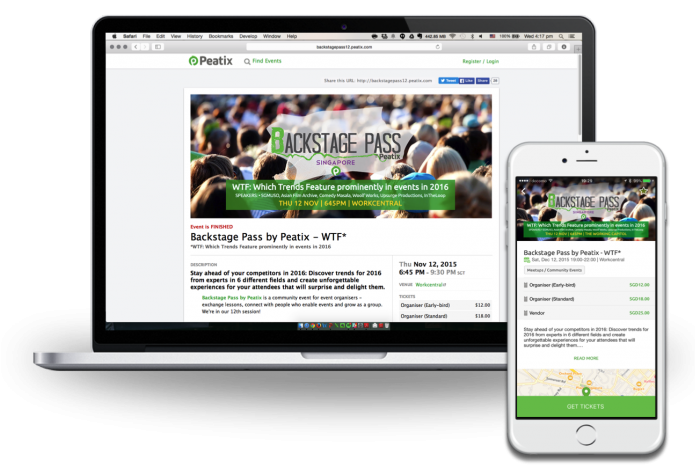 Boost visibility for your events,
Find out about programs to give your events that extra exposure among Peatix event attendees
Three Effective Ways to Promote Your Events
Featured Event & Group
Category Search
Attendee Newsletter
Recommendation Email
Featured Event & Group
Increase the discoverability of your event by having it prominently placed on our Featured Events list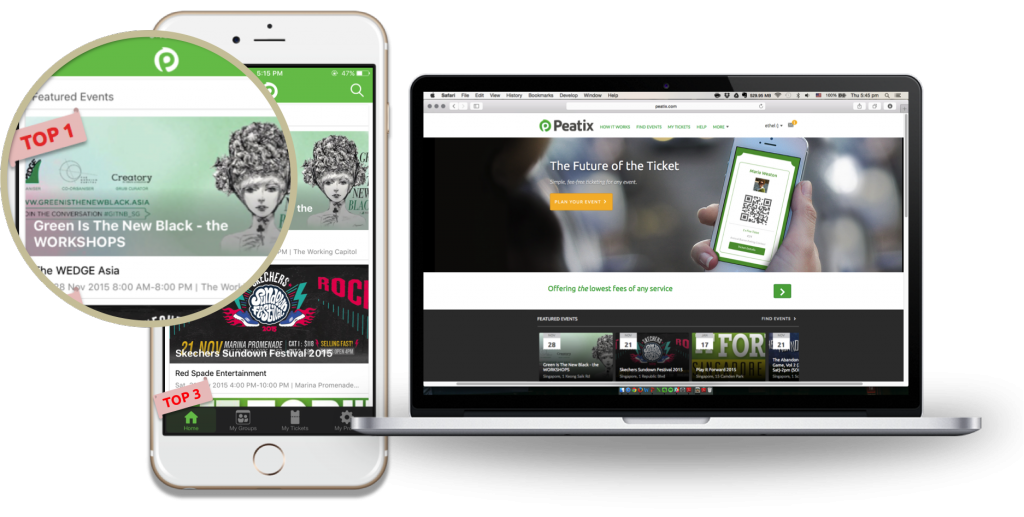 The Featured Events list is one of the first segments displayed on the Peatix app, mobile & web browser. Great for organisers looking to increase the visibility of their events to the more than 600,000 monthly visitors to Peatix.
Category Search
Get more visibility for your event by showing up on top when attendees search for events in your genre with Preferred Placement on Category Search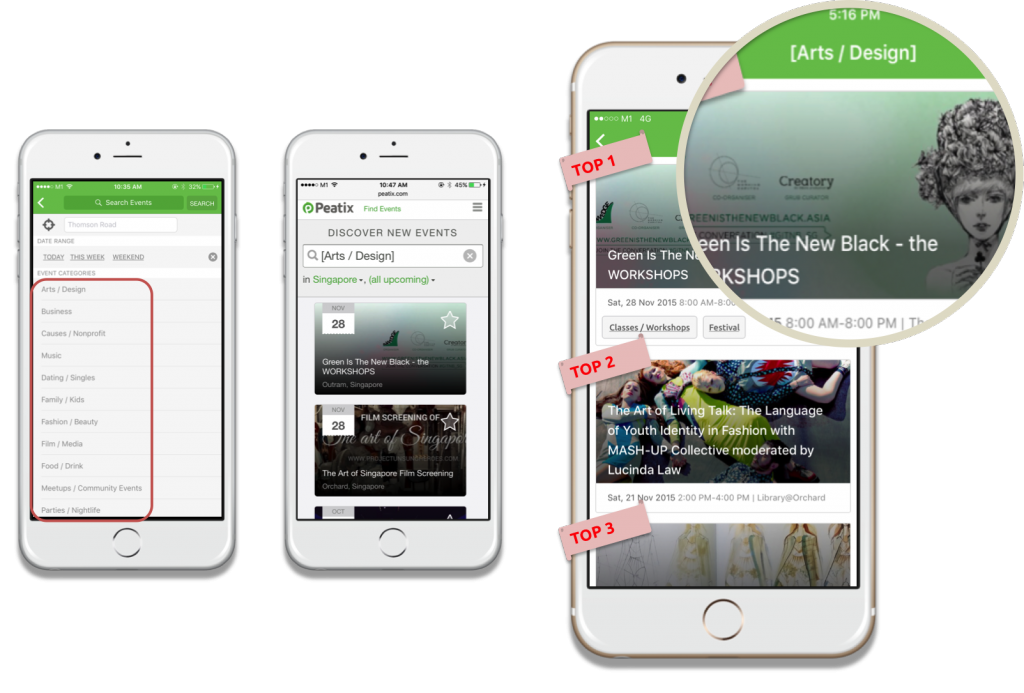 With 17 categories to choose from (including Arts, Business, Causes, Music, Startup) simply select a Category that your event falls into, and when attendees browse the Peatix app, mobile & web browser for events in that Category, your event will show up in one of the top 3 spots.
Increase page views from a relevant audience who are already searching for events in your genre.
Attendee Newsletter
Open up a new audience for your events by tapping into more than 15,000 highly engaged attendees (with above industry open rate for newsletter) from various event genres within Peatix. This allows you to expand the audience beyond usual attendees of your own genre.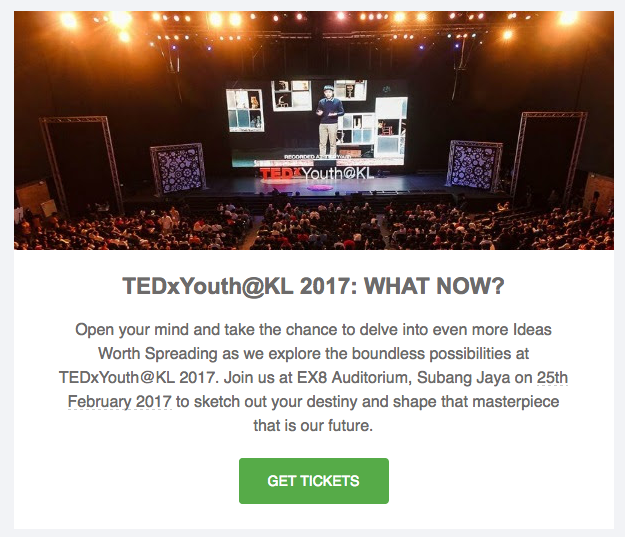 Event attendees on Peatix often attend events in multiple different genres--reach them directly in their mailbox by being featured on the attendee newsletter. The newsletter highlights your event with a short description to increase click through rate.
Recommendation Email
Reach a targeted audience with a track record of attending similar event genres directly on their email.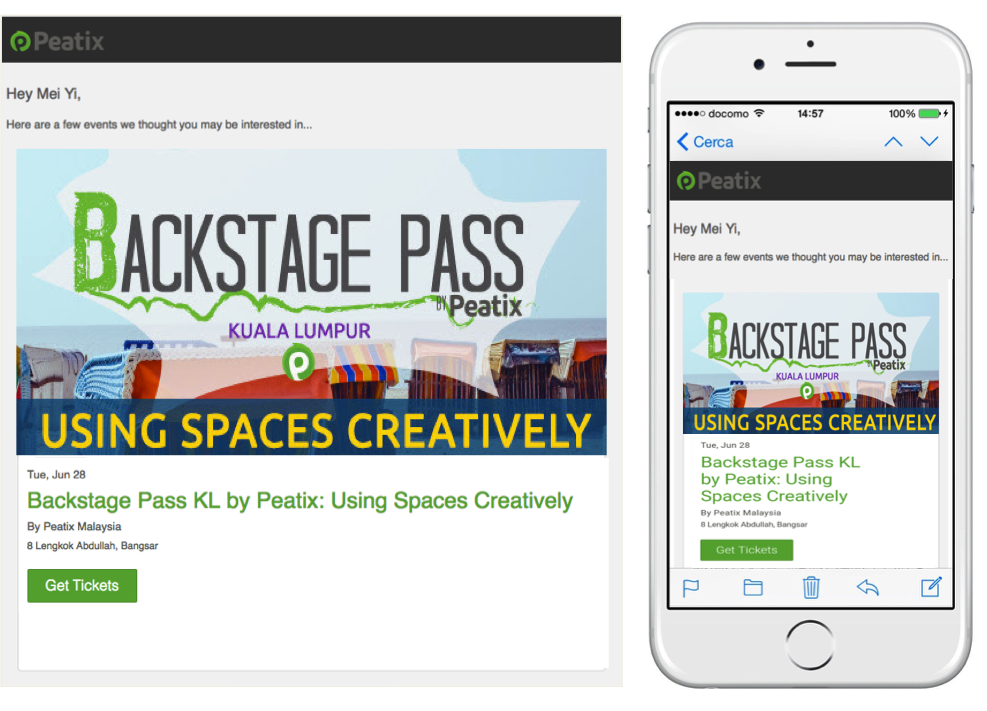 Promote your events through one of the most effective marketing tools: emails. Peatix's users who receive Recommended Emails are attendees who have purchased tickets for events in the same genres before. These Recommendation Emails show them events that are consistent with their lifestyle, resulting in higher engagement as the content are relevant to them.