Your help desk for event success. Let us sweat the small (but important) stuff for you.
Select from our suite of event solutions.
How can we help you today?
Have questions on Peatix Concierge? Send them our way.
We're committed to the success of your events
"Peatix has been exemplary in their service since Day 1 - being on the frontline with us at events & ensuring that our door team is well-prepared for check-ins. We can count on them to make it a good experience for us as organisers and for our event attendees."
"We have been working with Peatix for Penang Anime Matsuri for 3 years. They get better every year with their services and in advancing their ticketing system to support our growing events. Definitely a long term partner for PAM."
"Peatix provided onsite check-in support for my event and they were top-notch. Check-ins went off without a hitch; fans were seated promptly."
Peatix is a global community building and event ticketing platform that provides event organisers with powerful tools to grow communities, create, promote, manage and sell out events of all sizes. From concerts to conferences and everything in between, Peatix's innovative, mobile-centric solution for event management has served over 100,000 events as part of 60,000 interest groups across 27 countries since its inception in May 2011.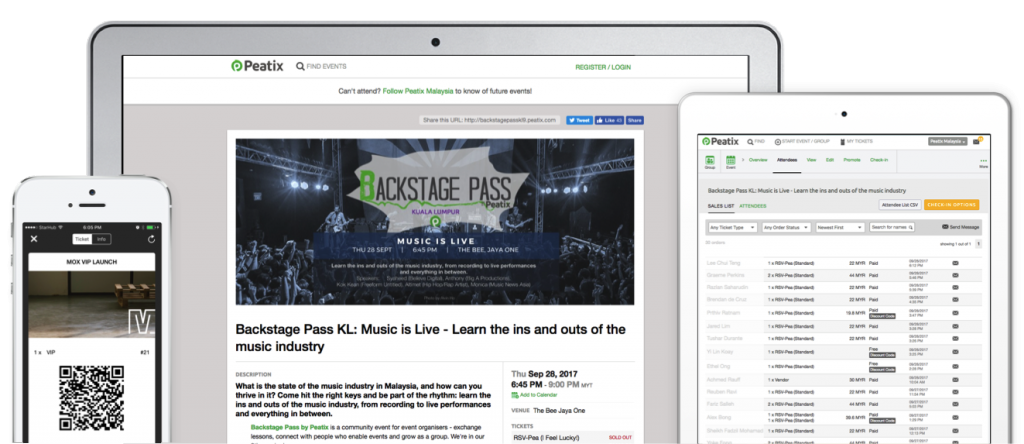 Have questions on Peatix Concierge? Send them our way.